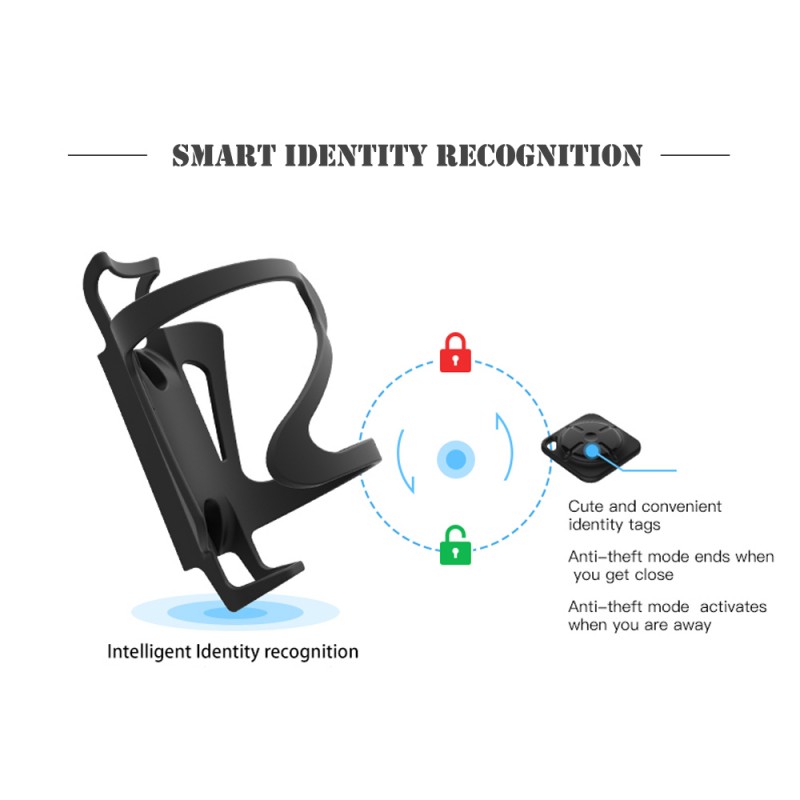  
Cyklo GPS tracker v držiaku
This unique GPS bottle cage not only provides a secure place for your water bottle, but also has anti-theft device to secure your bike.
Features: 
Light-weight and durable PC material effectively reduces the bicycle load.
Suitable for most of the bottles with diameter 73mm.
Can be installed in road bike, fixed gear bike, MTB, folding bike and so on.
Built-in GPS chip provides precise positioning.
Intelligent identity recognition can keep your bike safe.
Water resistant and shockproof ability can withstand rugged environment.
Google map is preset in the APP.
Only 5M mobile data will be consumed per month (Users need to buy Micro SIM card themselves).
Všetky dôležité bezpečnostné pravidlá sa nachádzajú v Obchodných podmienkach eShopu. GDPR sú implementované podľa aktuálnych požiadaviek legislatívy.

Urban Smart Shop využíva primárne služby Slovenskej pošty a Zásielkovne. Zásielky mimo Slovenskej republiky môžu byť spoplatnené individuálne podľa aktuálnych podmienok zasielania v EU regióne. Viac informácií nájdete v Obchodných podmienkach.

Pravidlá vrátenia tovaru a reklamačné podmienky, sú popísané v Obchodných podmienkach.
Specification:
Material: PC
Color: Black
Waterproof: IPX67
Battery: 450mAh rechargeable lithium polymer battery
Rated Voltage: 3.7V
Standby Time: 180 days
Positioning Method: GPS Positioning
Communication: GPRS Network
Phone Requirements: Support BT 4.0 Protocol and network-enable
Net Weight: 78g / 2.8oz
Inner diameter: 7.3cm / 2.9in
Size: 15.5 * 8.2 * 8.2cm / 6.1 * 3.2 * 3.2in
Package List:
1 * Bottle Cage
1 * Charger
1 * Key Tag
1 * USB Cable
2 * Large Screw
5 * Small Screw
2 * Screwdriver
Note: SIM card is not included in the cage, please buy one and ensure the card supports 2G mobile communication network.